Cos I gt 2 swollen sore eyes and a slight fever.. WTF!!
And of all times, things like this have to happen.. Why do you have to be missing when I need you most..
I need your attention at times.. I can be cheerful, but that doesn't mean I cant be emotional and weak at times.. I need someone to reli care about mi.. I need a call, a voice to say "I miss You, I love You".. "Dear I'm sorry".. But I never heard of them..
Nvm.. I noe..
" When someone don't love you the way you want them to, doesn't mean they dun love you with all they have.."
But I still want to say I hate you.. Cos they way you worried mi, disappoints mi.. Tell mi how can you pay those feelings back to mi.. ='(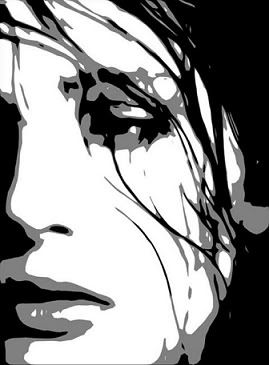 She's crying.. The tears is in her heart..