(Not reli in the mood to blog... I slpet at 6+pm juz now and worke up 50mis ago.. Bah! Might as well blog till 2am to watch my show.. Hahaz..)
I made it sound like I'm a freshie in Tp.. Hahaz.. Sort of la, 1 yr nv go back le, feel so awkward..
Bag on the 1st day..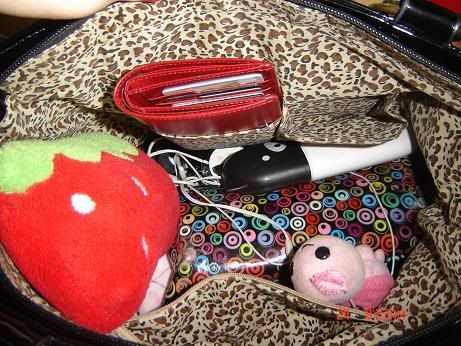 Ya.. Machiam gg shopping like tt, except for the extra notebook I brought.. Hehez.. *So hungry now*
Met Dearie in sch at 1030am to get myself a CDS, I chose Psychology in the end, so not interesting.. Hahaz.. After tt, we went to the liabray for toilet (weird right?) and slack around and before we wentin for lecture, I wanted to buy a drink at this stuip vending machine..!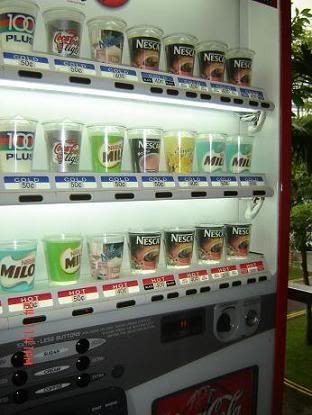 Dearie throw the coin in and when I pressed milo...
"BOOM!!!!"
I tot I broke down the machine but it's the thunder tt's firing exactly when I press the button.. WTH! Scare us.. Den the ice milo I ordered came out as plain water.. Waste the 50cents.. -.-''
After tt den I realised frm my frens tt the machine served water as milo and not cos of the thunder as I tot.. Hahaz.. =p
After lect at 1+pm, we went Mensa 2 for lunch!
Chicken chop for mi and humogous tempera set for her..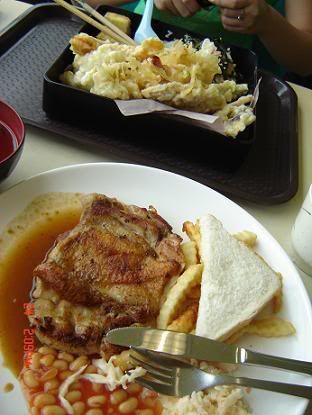 She didn't expect the portion though and she is so fascinated tt she aso took pic.. Hahaz..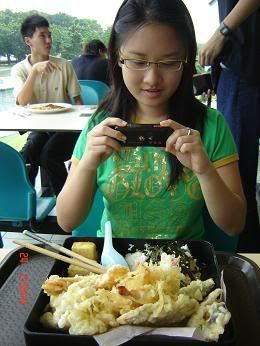 (the guy behind look so funny.. Hahaz..) =p
Trying to act as crazy? I tik no need to act ba.. Hahaz..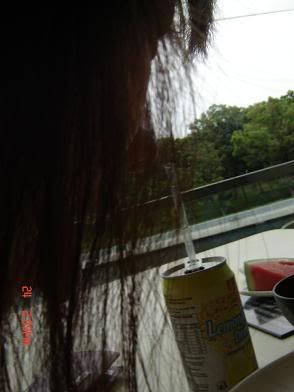 Den we took 23 to Sim Lim Sq and met her bf awhile.. And his colleague told mi to wait till the PC show in June to get my camera.. Isn't tt a tad too long? Hahaz..
Popular marketing company..
So we went bugis village buying nth.. We run out of money.. Hahaz.. And bugis Junction juz to sit dw n rest.. We went to face shop to choose for a nail polish for v long, in the edn, we didn't find what we like and worth to buy.. Hahaz.. And Dearie said the cashier was like.. -.-"
Hahaz..
This pic is to end the short 1 day post.. Hahaz.. Gotta see if the show is nice and I'm craving for milo.. Oh! Shld I Drink? =X
Gd nights..