Remember the bubbly ger?
Was thinking wth to quit blogging and kept the memories to myself.. But I tik i will regret in the future cos all my blood and sweat shed here are priceless.. Everytime I cry in front of the monitor I will blog.. But nowadays, it's different.. Many thing come and go, many thing happened..
1st: My Boyfriend, Alex! Since 11th Feb 2007
Our 1st Valentine's Day happened so fast that I couldn't reli put my heart in making the best gifts for him.. So after much trial and error and breaking, I did this for him..
I know it might look ugly.. But it's nice oK! Hehez..
Althought the pre-"celebration" wasn't very happening, we still "celebrated" ot at Orchard's Swensens at 12.10am.. And mind you! I waited 40mins for the pasta! Sob..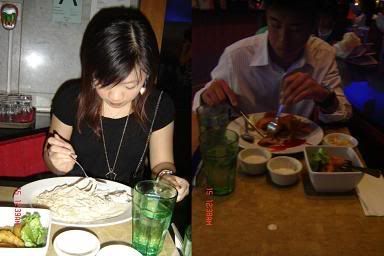 2nd: I graduated from Tourism Academy @ Sentosa..
Which means I'm getting my boobs back to TP in April.. ='( or =)
3rd: Partying with the Fat (Fion), Skinny (Jasmine), Tall ( Belinda) & Short (ME!)
It was a last min thingy when Fions smsed for MOS tf 5, so i agreed due to hunger and thirst for chilling out.. Everyday after sch's was out was tough for mi.. Slept at 6+am everydae looking forward to nth.. Hahaz.. (pic all edited by Fion, The best gf.. =D)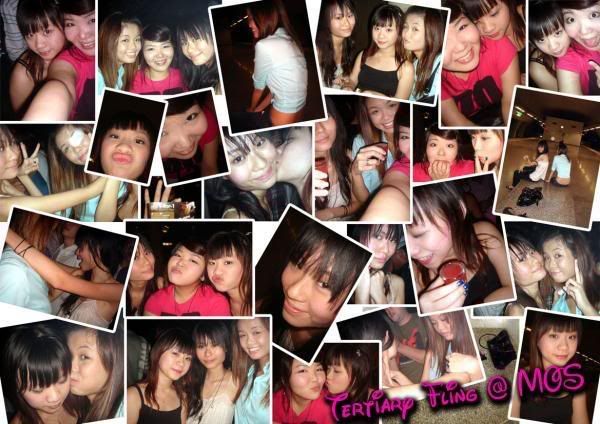 I was wearing my new bought skirt and they were all trying hard to protect mi from guys in the club and it was hard on them! Hahaz.. Actually nobody would wanna touch mi de la.. YOU NOE RIGHT?! Hahaz..
As the following Wed's night was Fion's b'dae cum Ladies' night, we planned to go club again! And the free flow club. MOMO!
Fion found herself embarassed after puking unprepared after she was "forced-fed" a flaming lambo and 8 house (Vodka sprite) was she found them disgusting.. So we went over the MOS.. I onli drank 3 cups and I was already losing my normal control.. =X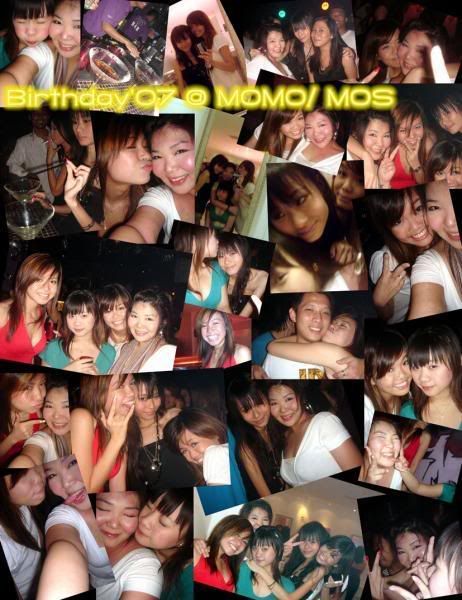 It was fun dancing with them and enjoying the bond btw us.. =D
Party aftermath was supper at Pasir central, ( i stayed over at Fion's) and met a weird old youngster.. Changed into my shorts and slippers and the 3 of us (w/o Jasmine) went over to Pasir Park for GIRLS' Talk! Was expecting Sunset though.. Hahaz..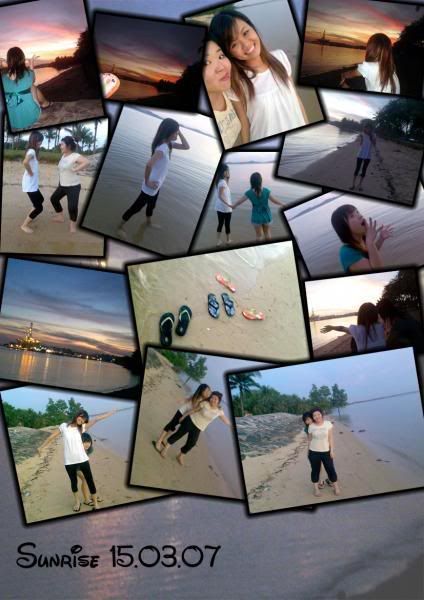 The three of us were desperate for HydroOxide after was a distance and we were thivking of weird thoughts of asking guys and bangala to lend us money.. Haha.. -.-"
That afternoon woke up at 4pm after slping at 9am and both of us (w/o Belinda) went to eat and met Hanz for 300 at Tampines Mall.. I LOVE that show! Yaya, the fighting scene is super cool and I admit that the sex scene was way artistc to be named as porn.. =D Love that part actually.. Hahaz.. Muscular man!!
Oh, and after movie was 11+pm, thus night 2 at Fion's.. Hahaz.. Maybe I shld apply membership for the stay.. Hehez.. =)
Well, I believe in no pics no talking, thus, I wont kept blahing without an aim..
Party tml maybe? Hahaz..