2007!! Happy New Year!! =D
Before blogging about New Year Eve.. Here's some pics of the trio before Christmas.. Hahaz..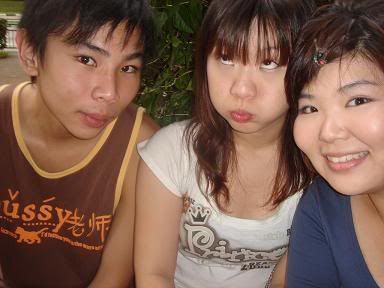 3 weird faces..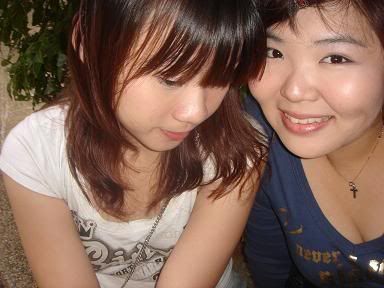 2 different expressions..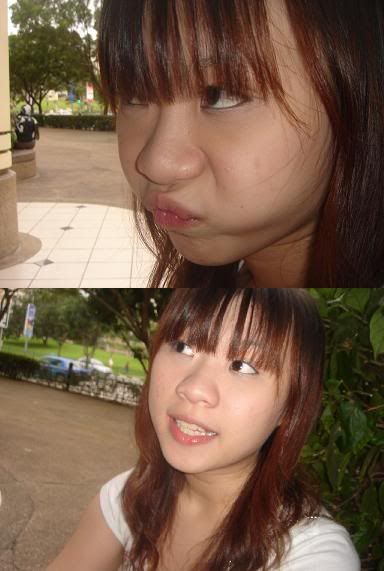 1 self-entertained loner..
On New year's eve, Fion & I went to Bugis in search for "Indulgz Bistro", but being a typical restaurant, it closes from 3 to 6pm i suppose cos we reached there at 3pm..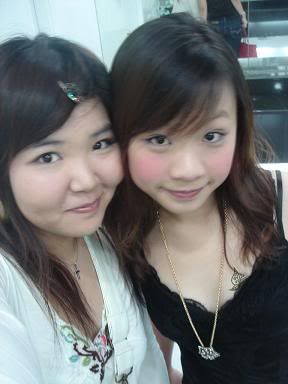 Went to icon instead to search for Fion's top but in the end bought some accessories there.. =D
After tt, went to Bugis Village and we found out there's 3rd storey, but we reached there in disappoinment as there were onli 1 or 2 shops, so we decided to go down, but there was onli 1 way to get out..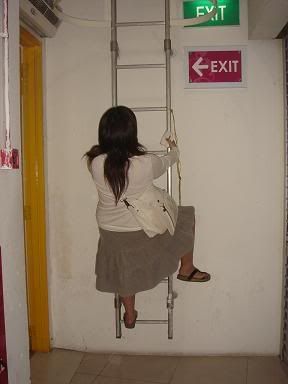 Trying hard and struggling..
A breeze.. Hahaz..
A random pic of lips touch-up..
Bought this miniature skirt there for onli $10.. Hahaz.. But after much looking at it, I tik i hafta wear wit with leggings, tik it cant even cover my butt.. Hehez..
Went to Fion's hse at 9+pm thinking of where to go afterwards as Fion gt her own prog..
In the much end, I went over to Esplanade alone as my chef said they will e drinking at rooftop (restaurant's 2nd floor)..
I reached there after much difficulty, cos it was very crowded and I was alone!! Luckily, saw some Poly's fren and he lead mi to Esplanade with them, but 1 of them almost fight with a Bangala.. They lead mi to the wrg way though.. Hahaz.. But in the end, reached "earshot" finally!!
It was so crowded and I helped them did some stewarding.. Hahaz.. Chef give mi this!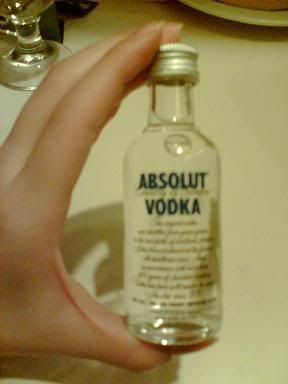 So cute! Hahaz.. Collectibles..
He lead mi to "Al Dente" to see fireworks at 00.00..
The guests..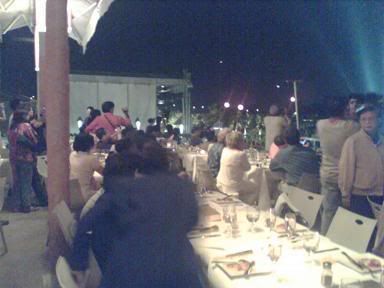 After the fireworks, we hafta squeeze through the crowd back to the empty earshot again.. Hahaz..
The crowd..
I was "served" red wine and bloody orange ice cream..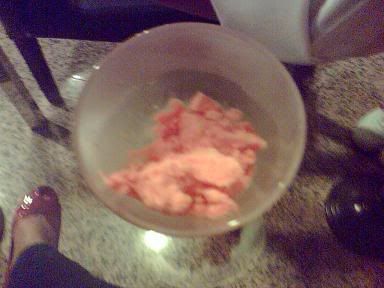 Ice cream made of orange that has red flesh.. "Wow!"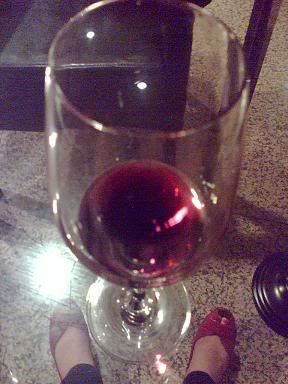 Yellow tail Cabernet Savignon..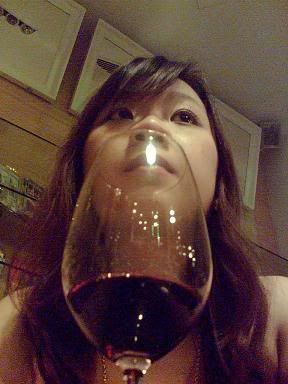 Trying out the mirror.. =D
Around 2+am after the whole crowd left and the Booked taxi came, we went over to St James's Dragonfly..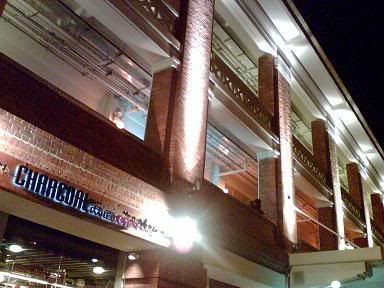 Saw Patricia Mok there kissing and taking crazy pics with her frens.. Hahaz.. Slyvester Sim is the Guitarist of the live band there, a bit sad lahz, like wasting his youth there, but maybe he's happy about it ba.. = The Canto song sang there not bad bahz.. And the songs palyed are quite ordinary lohz.. $30 for that entry.. Chef pay.. Hahaz.. So nice! =D
But he is 28 years old.. Hahaz..
Left at 5+am and met Et.. Saw this Juicy Couture bag at his hse, so nice.. Furry texture.. Belong to her rich Sis.. Hahaz..
Tata..
Happy 2007!!
School at 8am tml!! =D