It's All About SCHOOL!!! =(
In case you all forgotten how I look like..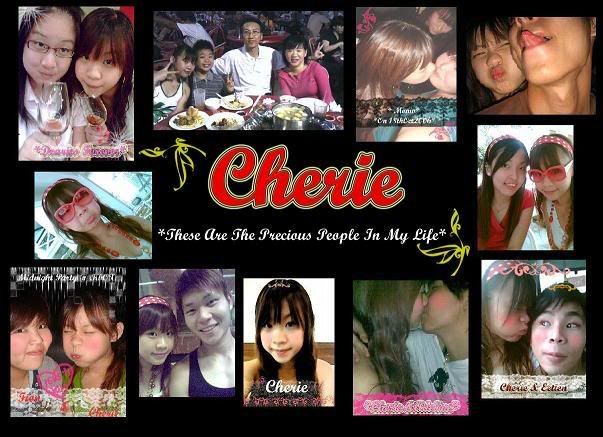 So long since i last blog.. Haiz, after tt long interesting entry of my small part of life, nth else seems interesting enuff for mi to blog le.. Almost 1 mth of sch, and it's been so dead in school, except for service.. Cos projects all started earlier this semester..
And my group are working.. HARD!!
Wesley sleeping an Dennis smoking.. Hahaz.. This are juz small part of my project meetings, actually they are reli hardworking.. Hehez.. =P
Sum real work..
Opps! But this pic still show Dennis hanky panky behind.. Haiz..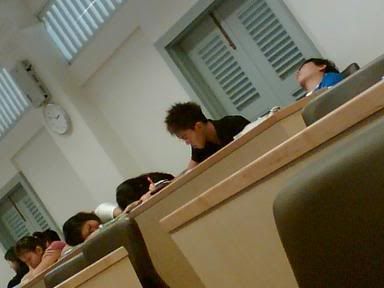 Hahaz.. Projects is making everybody tired.. Or is it juz them? =X
Service was fun though..
Coffee breaks..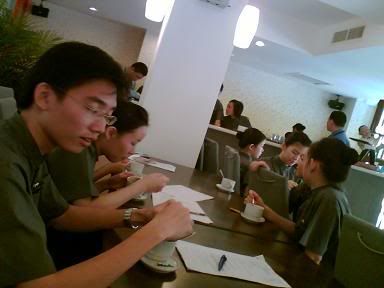 Open wine bottles..
Making cocktails..
I drank quite abit tt dae, especially the dunno wat "Sacabum" (4gt wat isit) with coffee beans de.. 30% alcoholic.. So sei after class.. Imagine myself getting drunk at 2plus in the afternoon.. Mr Lee even said: "Cherie, You better go straight home!" Wahaha...
But of cos I didn't, Ade & I went to meet Melvin at Orchard for pool and whatever tt i 4gotten.. Hahaz.. I remembered myself acting crazy and got sober after I walk a few rounds around Cineleisure.. Hehez..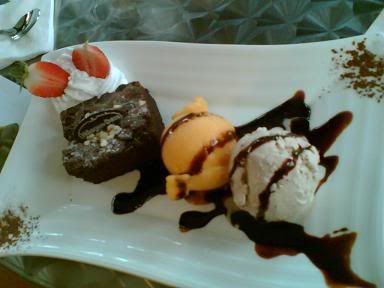 Haggan Dazs Ice Cream!!!
Diana & I shared this on our trip to Holland V for our F&B operation project..
Interesting things in school...
Dried dead snake..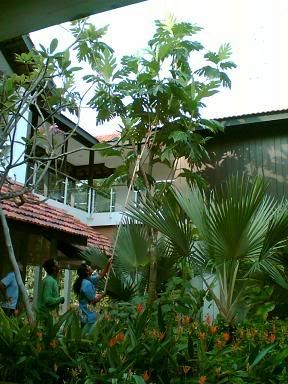 Cleaners trying to "steal" fruits.. Hahaz..
Peacockz.. They are all around TAS.. Hehez.. And they stare at u and.. make noises.. Wahahaz..
Last Wed Service class untill 11.30am and after tt, 15 of us went to Brasserie Wolf semi-dining restaurant for lunch at $25.. =)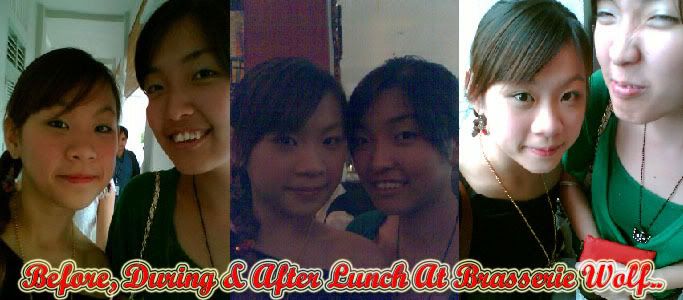 I realised tt, we are always in the same position.. Hehez..
Reached!!
We went to the toilet to see see..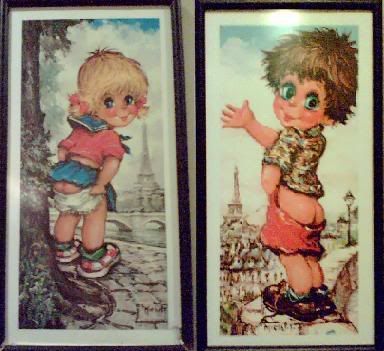 Soooo cute right?! The toilet sign.. Hehez..
Not forgetting a grp pic.. Hehez..
The setup of the table..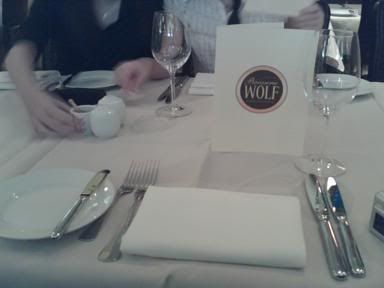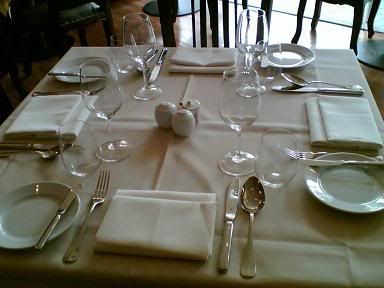 The menu..
The manager (I tik) opens up the wine (Ade brought.. Everyones pays her $1.. Hahaz..)
Our food!!
Posing with my chicken breast.. Hehez..
End of our meal..
The decor..
The lights..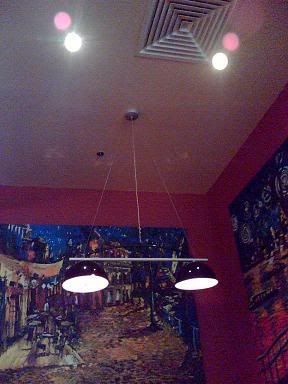 Looks like a Libra sign right? Hehez..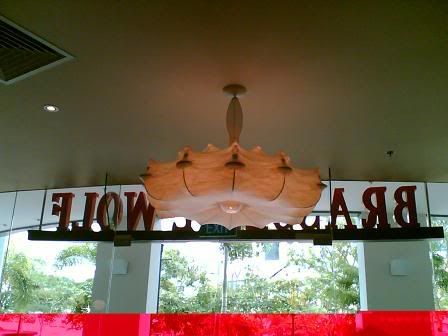 Look like sumthing form the sea.. Hehez..
The wine cellar..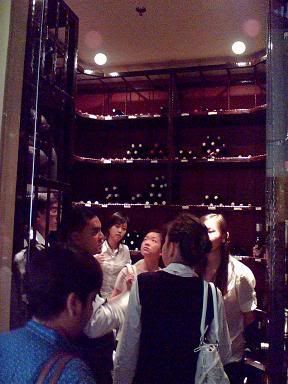 He shows us the wine tt other hotel priced at $3000..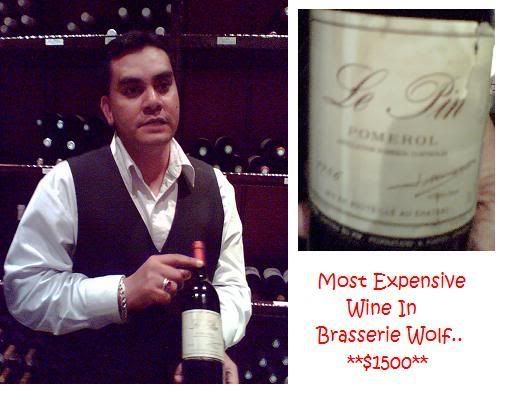 The beautiful collection at the bar..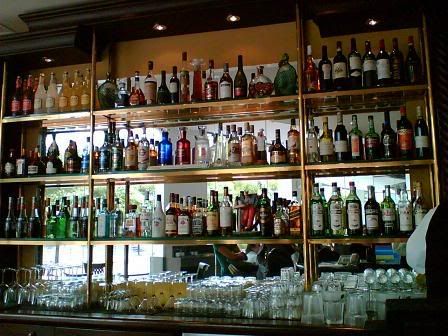 They shared with us their experiences and wise words.. Hehez..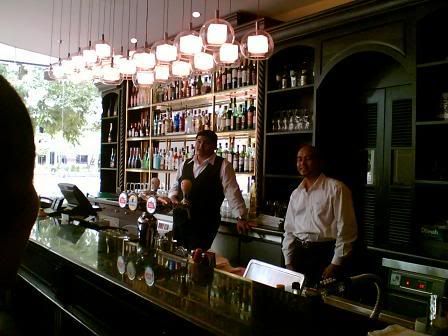 Gd bye!!!
Dun suspect, the dark figure is me!! Cos I too ugly in tt pic le.. Hehez..
On the way to MRT station, Wen Qi & I spot the building tt dun fit in Singapore..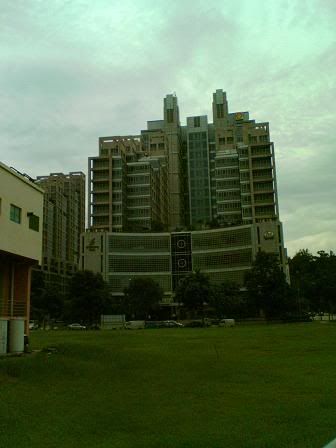 Ade captured this cute pic of Mr Darren Neo..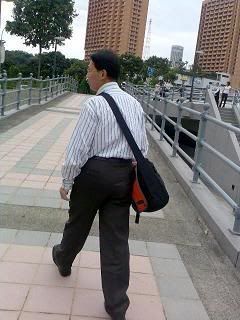 Long time ago, I went Far East Plaza to shop for my red heels and we saw this.. Selling of butts..
The sweet couples..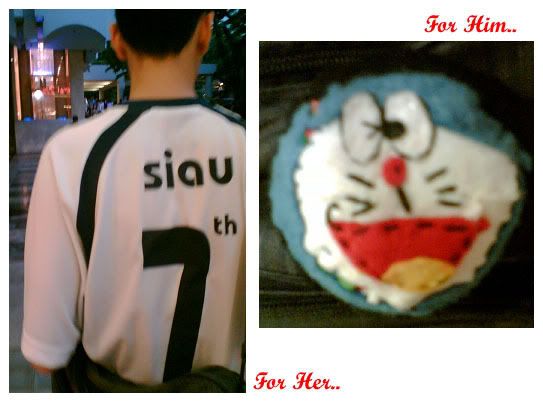 He made a couple jersey for their 7th month and she sewed this for him..
Aww..
Today service finished earlier, at 11+plus.. Den the 6 of us decided to go RITS for lunch..
The disgusting appetizer we ate..
Main course..
Pei Zhen help mi tie my fav hair style.. Hehez..
Dunno wat else to blog le.. When MOS a few weeks ago.. It suckz.. =(
Hahaz.. Tataz..
cHeRiSh..