Yesterday was my Dad's 52th birthdae.. Hahaz..
Went over to Yishun to meet my family for dinner at a simple Chinese Thai restaurant..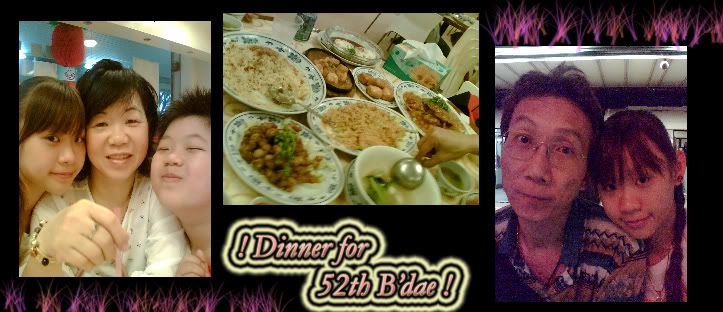 My family reli very precious to mi, never realise tt last time, i muz jia you ti be a filial ger and gs sista le.. Hahaz.. =D We reli had a great time yest..
Todar gt 3 lectures, and i went for all 3!! Hahaz. I felt amazing too.. Hehez..
I took this pic on Accounting lecturer's lappy during break.. Hehez..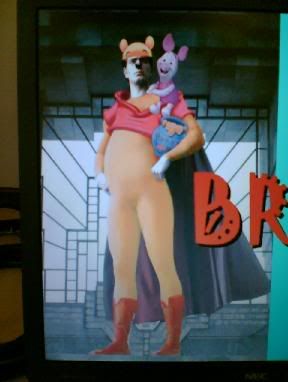 Stupidly dumb.. =P
Adeline joined mi for CRSpa lecture and we went for lunch tgt.. After school, we saw abt 3-4 monkies hanging around bus stop, very interesting and scary.. Hahaz.. So cute.. One of them in the dustbin stared at Adeline suddenly wen she attempt to go near it.. Hahaz..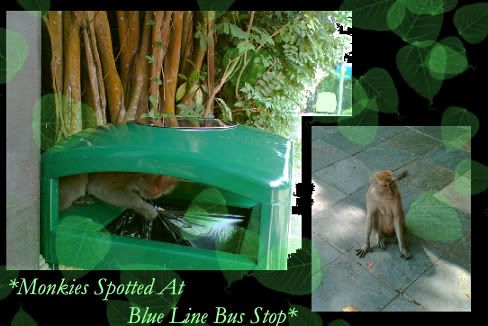 After tt, we went shopping at Kovan Heartland Mall, Hahaz.. Onli at the last shop we spent alot..
Cherie: A bag, dress, skirt, hairband & a necklaces..
Adeline: A bag, dress, skirt, hairband..
Yahz.. Totally the same except the colour of the dress.. hahaz.. Well, we dun mind holding the same thing though.. Hehez.. She said she once had a fren who broke up te frenship with her juz bcos they bought the same thing at different time.. ??Ridiculous??
Den we met Ray at Compass Point and we were treated Swensens!! Hahaz.. I ordered my new favourites.. Salmon & Mushroom pasta.. Hahaz.. Reli very nice lohz.. Found out Ray doesn't consume mutton and salmon, juz like Yee Ping.. Hehez.. And he only eat chicken, fish and pork.. Hahaz..
Hehez.. Quite fun lahz.. Ray is my fren and aso Ade's sec school fren.. Conicidental and wat's not??
=P
The scary Thursday is here again.. =OOOO..
Tata..
Till Then.. cHeRiSh Mi FoR wHo I aM..