Woke up at 12++ and waited for ET to wake up..
We planned a trip to J.B this afternoon..
He reached Wdls at 3++ and we headed dw to customs..
After we reach jb, we were famished!!
So we went to have e duck rice he highly recommended..
Not bad lohz.. Hahaz..
After lunch, we walked to City Square where F.O.S is..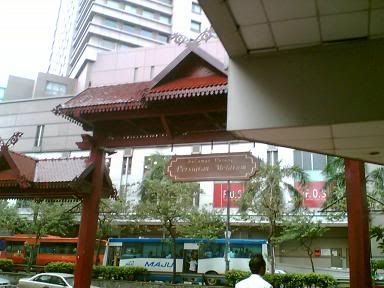 We were shopping like crazy Singaporean there.. Eveything is so cheap and nice.. Hahaz.. He bought more than mi!! I bought Billabong cap, a shorts and a cherry logo top there.. And he bought freaking 8 tops, including 1 for his fren.. In that 1st shop alone, we spent RM218.20..
Hahaz.. So Cheap right? It's like freaking $1:RM2.27.. Hahaz..
But my purpose there is to buy shoes.. So i went round the mall and saw 1 pair i reli like, although he rejected the idea at 1st, he had no choice but to agree to the purchase in the end.. Cos it was reli nice.. Hahaz.. =P
So here is our purchase for the day!! =D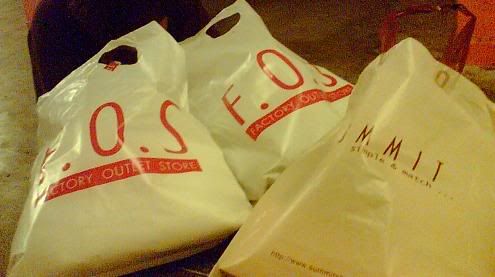 The mall invited Zhang Dong Liang.. Hahaz.. And the mall is like "!!!" filled up with lotsa peeps..
The toilet there, very nice.. With unique basin too!!
After calculations.. Adding lunch, Chicken burger, toilet trip, we spent...
$137.36!!!
Wahaha.. And we bought so much things..
So, went back to Singapore with our passport..
Hahaz.. The look he had when he was 10 yrs old.. So different.. =P
My possession!!!
Happy dae!!
Opps.. Feeling so hungry now.. Haiz..
School tml at 9.. Gonna wake up at 6++am again.. Sob..
Sentosa.. ='(
Tata..
cHerie..