So lazy to blog these few daes.. hahaz..
And now, I'm here onli to load pictures.. Hehez..
Went out with Baby, Dearie couple on Fridae..
Haha.. Had Sakae for dinner..
That's it.. Hahaz.. Lazy to elaborate..
Made this for Baby yest..
Using tissue paper, markers and nail polish..
Hahaz.. Last Minutes work.. =P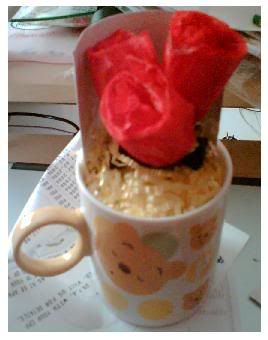 Written sum "poems" and he have to stamp the other half pf the heart before he can get to flip the page.. hahaz..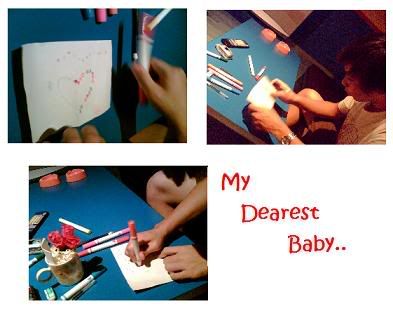 Went to sing at Katong and went for dinner at Bedok and headed back to Wdls.. Met Wei Long & company for supper nearby (i didnt eat much.. =P) and reach hm at 2.20am..
Didnt go out todae cos i slept for abt 12.5 hr.. And woke up at 4.26.. Sort of shocked wen i saw the time.. Hahaz..
Tml school starting le.. Kind of worried.. Hahaz..
And I dun wanna be late on the 1st dae of school.. Hehez..