So long since I last have a proper blog entry.. Hehez.. The "brokedw" of photobucket turned mi super off..
Well, went overnight outside on Fridae again.. Slack at Tamp's Saffron 201 from 11+pm to abt 5am ba.. Den headed off to Katong for the guy's to haf their LAN game.. Den i nth to do again lo.. Hahaz.. Abt 7++am, i gt out of the place and found out tt the morning sun are so warm and soothing, tok a walk around, and simply love the feeling.. Gt into 24hr cold storage and bought strawberry milk as my breakfast.. (the guys went for laska n porridge after their game, and i couldn't eat cos of my diet.. sob.. ='( )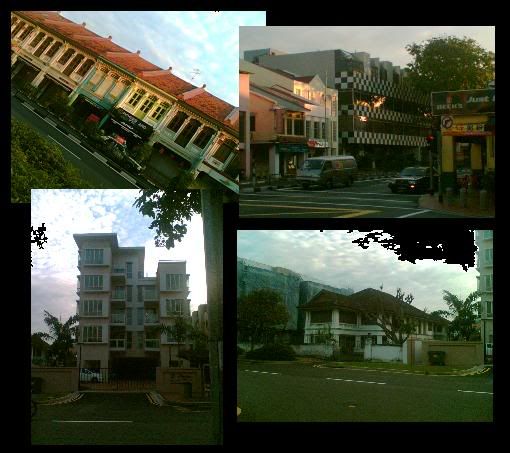 After tt, ET suggested to go Escape with our complimentary ticks.. So we went over to his fren's hse to buy over the ticks for the other 2 frens of his.. In his neighbourhood, there's a void deck tt look like this..
To prevent kids playing their footballs here.. Hehez..
His fren gt sum Mac's toy from the top of a shelter and this is wat they took.. Super Lame lohz.. -.-''..
OFF TO ESCAPE THEME PARK!!!
This time, I tried Flipper, Single Go Kart and Viking.. Hahaz.. Got hooked on flipper.. ET and i took 11 rides on it.. The scarier it is, the more we wanna get on to it.. Hehez.. But Viking gt mi so scare.. =S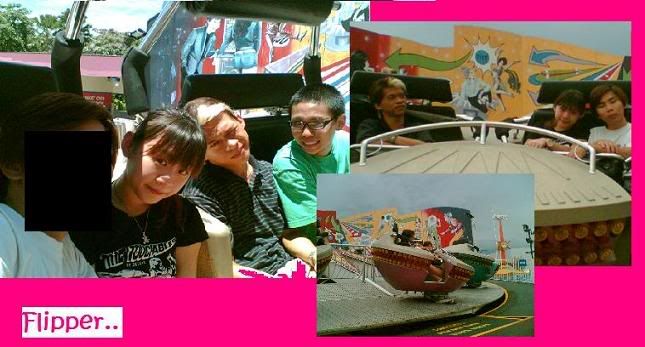 The Single Go Kart made mi so stressed and worried.. I missed my brake after the ride and knocked into his frens when i park.. Gt myself badly bruised and trametized.. ( i noe i spelt it wrgly..)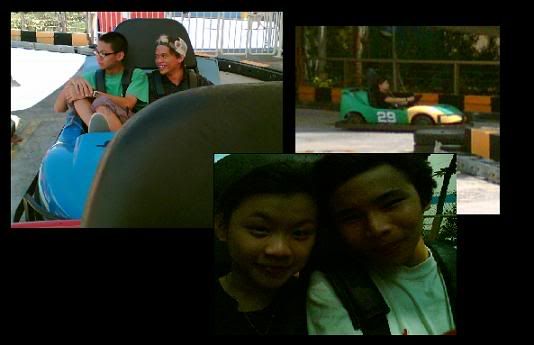 Went there from 11+ to 6++.. Totally worn out.. Had onli the milk for the whole dae.. So we headed hm (his hse) for instant noodles and i head hm..
Went to make cookies at his hse at 7++.. Finally can act like dearie and tell him how to bake cookies.. Hehez.. The cookies he made turned out better.. =(
Well, I made the "18" for Wei Long's b'dae.. Hahaz.. He just told mi tt sum part of it were soft and sum part were hard.. Super failure sia.. hehez..
After tt, went to Saffron again at 11+pm.. waited for an hr since the meeting for his frens.. Crappy until 5am and ET couldn't tahan to wait for the 1st bus anymore and we headed off with the cab..
Had coffee bean at Century Sq juz now and finally headed hm a 9++pm after dinner at Sebawang.. My eyes is so swollen nw... Sob..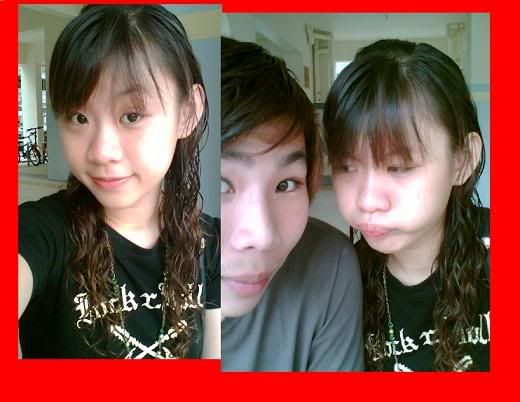 I retype half of this post.. Sob.. ='(
Had sum serious thoughtds these few daes.. Abt it laters..
Chaoz..