Told dad i needa a laptop cos my current monitor reli going to spoil le, buy a new lappy is betta than spending few hundreds on monitor ma.. Hahaz..
So i decided to go "find" lappy yest..
Wow, yest went to TTO lecture give face.. =X But who knows, gt a surprise.. Speaker from Singapore JuniorChefs Club came to intro us the club.. Onli $50 per year and we could get.. Blah blah blah.. Hahaz.. Thik gg to join ba.. I hope many ppl in my class will join.. Cos many of them seems interested yest.. Think went sch reopen, we needa pay up for the uniforms & knives for culinary science subj at Sentosa le.. Hahaz.. Sum up to abt $300 sia.. Maybe i tell dad le, he will change his mind abt getting the laptop ba.. Hehez.. So might tell him much ltr.. =P
Had the TTO test, although it is in "fill in the blanks" format, it was tough for m.. But haha, luckily, it was an open "notes" test.. The glossary helps alot.. =P
After class, went for Commskills consultations, waited for all the groups to finish and we went to KFC for lunch..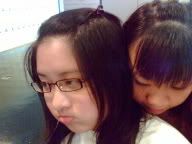 Dearie and I, while waitng for her grp to have the consutation.. Loves her loads.. Dunno how she feel for mi.. Haiz.. =(
On the way to KFC..
Hahaz.. No upskirt.. =O
At KFC..
Stupid Ced, ask him take everybody, he take like tt.. Haiz..
Ppl who are present.. Cedric, Shafi, Joyce, Serene, Michelle, Aimee, Suay, Bian, Yan, Nicole, Fabiola, Anna and I.. (hope i didnt missed out anyone.. =P)
Anyway, Anna, Suay, Bian & mi shared the Family meal.. Hehez.. And here's Bian, the auntie serving our food.. Hahaz.. Look so pro..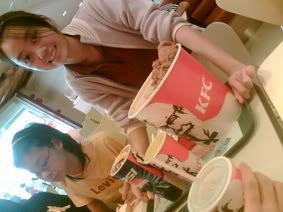 After sum ppl go for their Synergy Leader thingy, left Yan, Michelle, Suay, Bian, Serene, Aimee, Anna and mi nia.. So we started to discuss abt Anna again.. Opps.. I mean her.. B*E*S*S.. They kept asking Anna wat's her size lahz.. Haiz.. Force lai force qu, still no ans sia.. Hehez.. But dun care la.. Noe she super big n care for mi can le.. =XxX..
After tt, we took a bus to Tamp's Challenger..
As usual, it became our phto session again.. Hahaz..
Nothing nice at challenger, so went over to Funan.. Hahaz.. Ben lai wanna buy ibook after so much thinking de, but my other frens sae nt gd, tell mi go online find..
Still very early wen we finish looking at those things, so we walk to Marina Sq!! Hehez..
Hp batt flat le, so never take pic.. Haiz.. So sad.. Didnt reli bought anythings, but had a fun time at I.P Zine. Hahaz.. Good jacket there, but dun haf my size.. Dunno should take white or black lei.. Haiz.. U sae lei?? =(
We went to try shoe, window shop.. Haha.. Anna, Serene and Bian all bought clothes. hahaz.. Mi went hm onli with a ring and... Hahaz.. So budget nowadaes.. Made mi reli no money to buy things le.. Everything i see, i look at the price first.. Sob Sob.. ='(
Anyway, decided what lappy to buy le.. Dad sae Tuesday gg to buy.. hahaz.. So fast sia.. Very excited.. Hope no problem ba.. Scare disappointed again..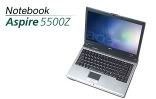 This is the photots took the dae b4..
Hui Ting with her magic wand.. hahaz..
The 3 lovey dovy frens.. =D